Description
The Core M2 is an easy-to-use, small footprint, digital IVUS imaging system, designed for peripheral vascular procedures and operable directly from the sterile field.
Features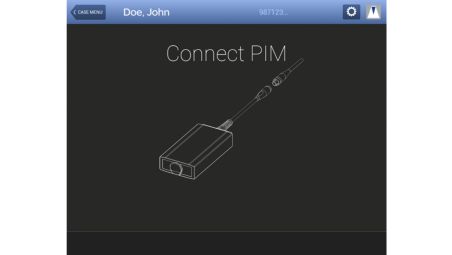 Intuitive user interface
The Core M2 system features an intuitive interface for optimal ease of use as well as guided workflows and uniform controls to simplify staff training.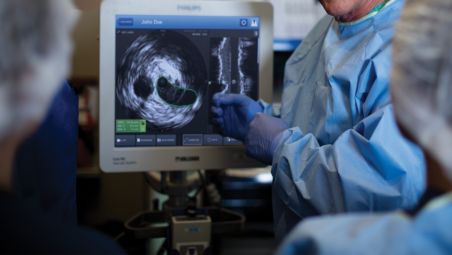 Sterile field control
The Core M2 system features a large touch screen for sterile field control, with the ability to drive from the sterile field. Only Philips offers the plug-and-play simplicity of digital IVUS and touchscreen control from the sterile field to get to your information faster.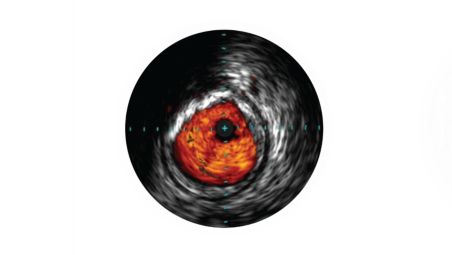 IVUS helps with disease assessment
IVUS imaging helps physicians assess disease markers including plaque burden percentage, lesion location and morphology, calcium volume, and the presence of thrombus. It also enables analysis of crucial parameters – like luminal cross-sectional measurements – and helps aid in disease diagnosis.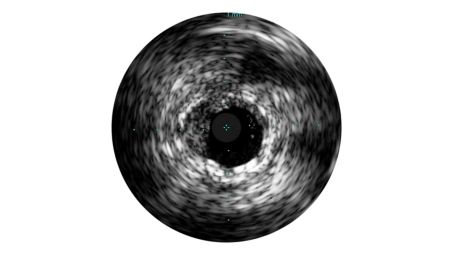 Grayscale enhances procedures
Grayscale enhances angiography procedures by enabling detailed views. Angiography produces a shadowgram of contrast, while IVUS visualizes extent and location of plaque, enabling precise disease assessment, vessel and optimal stent placement. IVUS guidance has been associated with a 74% change in PCI strategy and reduced MACE, MI, TLR, and death in large studies.¹, ²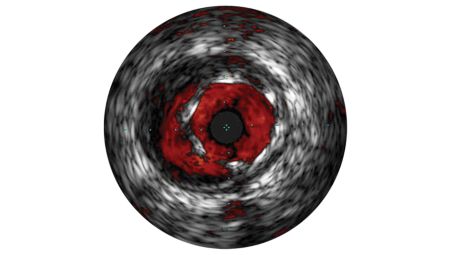 ChromaFlo stent apposition assessment
ChromaFlo highlights blood flow red for easy assessment of stent apposition, lumen size, and more. Appropriate for peripheral vessels, including, superficial femoral artery and iliac artery. It is designed to make lumen size and stent apposition instantly recognizable and helps identify branches, dissections, and plaque.
Specifications
Power requirements

| | |
| --- | --- |
| System input | 100-240VAC +50/50Hz, 200W |

| | |
| --- | --- |
| Workstation input | 100-240VAC +50/50Hz, 200W |

Dimensions

| | |
| --- | --- |
| Panel PC | H=15.75″, W=18″, D=3.13″ |

| | |
| --- | --- |
| Core M2 cart | H=58.75″, W=26.25″, D=26″ |